Swissflex Uni 12: Comfortable starter model
Swissflex Uni 12 Bridge – individual adjustment, exceptional sleep comfort
Swissflex Uni 12 Bridge
The slatted frames from the Uni12 Bridge collection are designed to provide a natural counter-pressure on various pressure points of your body. Thus the body is constantly and perfectly supported at every point. An individual adjustment to your body guarantees an exceptional sleep comfort. A high level of comfort is provided through a harmonious, unique and precise combination of different technical elements and the subsequent customized mattress.
Features of the slatted frame
•Optimal adjustment to body size, shape and weight. Offers the best sleep comfort due to proven self-regulation.
•The self-regulating slats provide active support for the spine through optimal pressure across the entire sleep surface.
•By means of the Bridge technology in the shoulder area your body can determine the flawless adjustment to your own sleep requirements.
•The centre of the double bed does not have any annoying centre bars, which means a smooth transition in the centre.
Adjustable comfort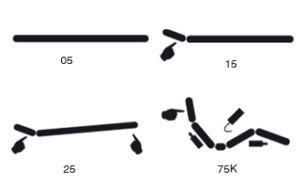 Different comfort functions: Based on individual needs, uni 12 bridge is equipped with different adjustment options; beds can be adjusted either electrically or manually.
Contact
Winkelcentrum Gelderlandplein
Gelderlandplein 101-111
1082 LV Amsterdam
1.5 hours of free and safe parking
T. 020-301 36 60
E. info@broring.com
Kvk. 33158059
Opening hours
| | |
| --- | --- |
| monday: | 12:00 – 18:00 |
| tuesday: | 9:30 – 18:00 |
| wednesday: | 9:30 – 18:00 |
| thursday: | 9:30 – 18:00 |
| friday: | 9:30 – 18:00 |
| saturday: | 9:30 – 18:00 |
| sunday: | 12:00 - 17:00 |